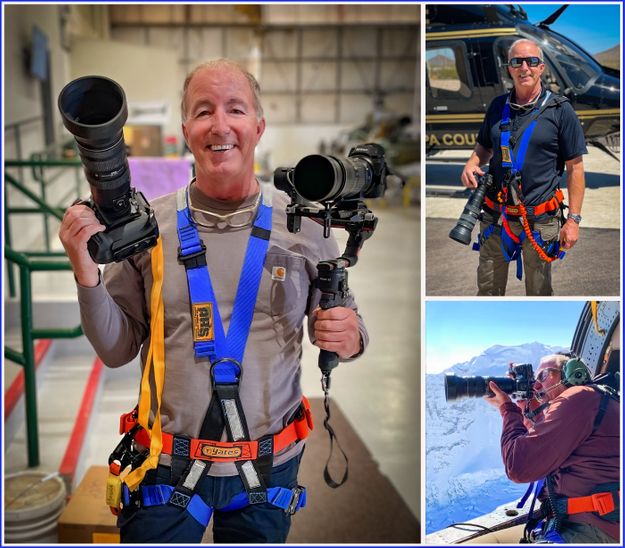 Photographer - Journalist - Helicopter Professional
Dan is an award winning photographer and journalist based in San Diego, California. For over two decades he has focused much of his attention on the world of aviation, specifically the civil helicopter industry, and for good reason.
Dan spent twenty years in public safety aviation serving as a helicopter crewman, pilot and flight instructor, conducting day and night law enforcement, search & rescue and fire fighting missions. He also worked as a pilot on a large utility infrastructure construction project in Southern California.
He has taken this diverse work experience and his knowledge of the broader helicopter industry and merged it with his creative talents. The result is an impressive portfolio of photographic images and editorial projects that have been printed in the pages of aviation publications worldwide, many displayed here throughout the galleries.
Dan is perhaps most proud of his eighteen years as a regular photographer and contributing editor with the helicopter industry's most respected media source; MHM Publishing and their flagship publications Vertical and Vertical Valor.
In addition to editorial projects, business and corporate clients rely on Dan for custom photography for marketing collateral, annual reports, corporate communications and trade shows. He also produces beautiful enlarged photographic prints for business or industrial settings and ultra high quality enlargements, finished and mounted as hanging fine art.
But Dan's enthusiasm for photography does range beyond just aviation. He enjoys the opportunities and challenges that exist with any project, regardless of subject matter, and the creative processes that go into producing incredible images.